| | |
| --- | --- |
| Sri Lanka 2005 | |
Sri Lanka 2006 Update
PIFP is still vested in Sri Lanka as this country not only continues to recover from the affects of the tsunami but also the threat of a renewed civil war. A $300 donation was sent to Buona Vista School in Unawatuna, Galle (currently participating in our School Correspondence Program) to assist them in buying school supplies for 120 children.
A grant was also given in an effort to assist a driver, Sunil Shantha, whom Denise met during her time in Sri Lanka while working with Project Galle 2005. Sunil who has a family of four and lost his job after the tsunami hit, has been unable to maintain employment due to the economical situation of the country. $300 will go towards the purchase of a van so that Sunil can start his own transportation business as a "driver for hire".
aoggalle <aoggalle@sltnet.lk> wrote:

Date: Fri, 07 Jul 2006 16:56:10 +0500
From: aoggalle <aoggalle@sltnet.lk>
Subject: Re: Pastor Nandasena (Galle-Sri Lanka)
To: Wendy Farrell wendy@pifp.org
CC: Denise Allison denise@pifp.org

Dear Denise,Wendy,

I am very happy to be a part of helping hand to this dear people.

I handed over the 300 USD to Sunil Shantha. His wife and the son also in the pictures. They are very happy and very thankful to you.

I send two of my associate Pastors and they have done a wonderful job. Sunil Shantha gave support for the school program.

The Principal and Mr. Bandula are in the pictures.

We bought school item for the 300 USD. Mr. Bandula said that there are about 120 children are in the school and If we are giving something to them, we need to give to all the students. Therefore we bought books etc...for all the money. Each child cost about $ 2.50.

Thanks,

May God bless you,

Pastor Nandasena
H

ello! and welcome to my Sri Lankan Adventure!
In November of 2005 I participated in an amazing project, helping with the reconstruction of a historic District in Sri Lanka called Galle about 71 miles south of Colombo.
Why? Because I wanted to make a difference...as simple as that. I worked with a group called Project Galle 2005, www.projectgalle2005.com, to help rebuild lives of Sri Lankans affected by the tsunami.
"People who are successful are passionate about what they do.

I think other people are attracted to passionate people because they are able to communicate where they think they are going and why they think it is important."
October 30th, 2005
After a 7 hours flight to London, 11 hours flight to Colombo and almost hours in a taxi to Unawatuna…. I finally made it to my destination!
I checked into a hotel across the street from the beach, The Neptune Bay. It was quite nice but a bit pricey, so I decided to switch to another one right on the beach. I'm actually a bit concerned because the water can get all the way to the front door of my room.
At this point it is finally hitting me …..I'M IN SRI LANKA!!!!!
Later on that day I meet two Argentineans that are just starting on a yearlong prevention project; really nice people. I spent the rest of the day with them, learned more about the project and they invited me to work with them because they needed someone that could translate from Spanish to English and help them train the locals. CRAZY!!!!! Out of all the things I could do here…..never thought I would use my Spanish skills in Sri Lanka!
October 31st, 2005
My first day on the project!! My first assignment was to work on a Water & Sanitation GPS project in co-ordination with World Vision, CHF and the United Nations.
The project aims to map the region's displaced persons and their access to water and sanitation equipment. We are mapping from Bentota to Marissa by using a GPS handset and recording on ground data.
I was assigned to a group of 5; a driver and a translator from Sri Lanka, Lucy from Ireland, she is 32 and this is her first time volunteering abroad and Karen, from the UK who is 26 and has been with the project since August and is planning to stay until mid December.
Karen volunteered a few years ago in El Salvador, where she taught English for 4 months. Next year she is going to China to teach English also for a few months, how inspiring!! Last but not least ….myself…:-D.

Basically we picked up where the last team left on Friday, drove up the next road and started walking about a 2 miles ratio searching for temporary shelters and interviewing the families that occupy them to gather information to later send a report to the UN. We were in the HEART of where it all happened, talking to the survivors, hearing and witnessing their living conditions 11 months after the tsunami. Two to three families of five living in a 1 or 2 bedroom temporary shelter sharing 1 toilet, YES! 1 toilet! Still using a well to get drinking water, which after the tsunami hit is no longer fresh water, so they can only use it to do their laundry. I will let the pictures tell you the rest of the story (once I manage to upload them that is ;-D) This was by far the best project I could have asked for!!!
November 1st, 2005


Today was a holiday here in Sri Lanka, something related to a Hindu festival so we didn't have to work. This worked out very good for me since I was still feeling a bit off from the long trip. I just went for long walks at the beach, ate and slept all day! :-D Sorry not a very productive day.....but I guess I needed it after average 3 and 4 hours of sleep for the last month!

November 2nd, 2005


Today, after sleeping 9 hours I felt so much better!!! I had to miss a going away party to 3 or 4 people last night, but from what I hear these parties are very common in the project, since there are always volunteers coming and going… I got up and went running on the beach, great work out!!! ….I guess this would be a good time to mention the presence of dogs in this country, they are everywhere and so many!!!! Some are nice and some will bite! Lucy, the girl from Ireland working on the GPS project with me got bitten by one Monday night! She is OK, just got a bruise from it, but it freaked me out! I also heard from other people in the project that got bitten by dogs. Out of all things I thought I would have to be careful of, DOGS were not one of them!

So this morning while I was running I had an encounter with one of my new found friends…..this one dog came running up to me, of course I started screaming like a mad women at 6:30 in the morning, a car stopped and tried to convince the dog not to come close to me ….but I tell you….this dog was obsessed with me! He would go around the car looking for me!! They were throwing rocks at "him" and nothing! Finally I started running and the car stayed in between stopping the dog from coming at me...this went on for about 5 minutes….. the work out was great ….:-D I have to work out a plan to get around these crazy dogs!!!
So this morning while I was running I had an encounter with one of my new found friends…..this one dog came running up to me, of course I started screaming like a mad women at 6:30 in the morning, a car stopped and tried to convince the dog not to come close to me ….but I tell you….this dog was obsessed with me! He would go around the car looking for me!! They were throwing rocks at "him" and nothing! Finally I started running and the car stayed in between stopping the dog from coming at me...this went on for about 5 minutes….. the work out was great ….:-D I have to work out a plan to get around these crazy dogs!!!

After my lovely morning the rest of the day was great!!! We covered 2 more roads on our GPS project and met beautiful people on the way. I stated giving away Jinna's little bracelets to the girls I met along the way and it was such a great experience to see the little girls' faces light up!, THANK YOU JINNA!!!! I took a picture of every single girl I gave one to….. the down side is that I also DELETED EVERY SINGLE picture as well….but no worries….I got more bracelets from Jinna and Wendy that I can still give away and record these precious moments so you guys can see these amazing faces!!!
November 3
rd
, 2005
Hey there! I just wanted to thank everyone that has been sending me emails!!! It's so nice to heard from everybody and feel your support!! THANK YOU!
Again another magnificent day in Matara, the district we have been mapping. Met more survivors, hear their amazing stories and took great pictures! I'm really going crazy with pictures! I have taken so many and not being able to share them with anybody is painful! But I'm still trying !!!!
Today I also met again with the people from Argentina.

They are members of "Doctor of the World".

This is an international health and human rights organization working where health is diminished or endangered.

Alicia, the president of "Medicos Del Mundo" in Argentina, Eloy who is a biochemist, also from Argentina and Pascal, from France who was hired to do all the administrative aspects of the project.

The mission of their project is to educate Sri Lankans about Dengue Hemorrhagic Fever a mosquito transmitted disease, which coincidently is very high in Matara the district where I'm working with Project Galle 2005 and the GPS group. (no worries I'm using 100% DEET mosquito repellent, I'm more likely to die from the poisonous percentage of the DEET I'm using than from a mosquito bite ;-D) They need a Spanish to English translator that can train English speaking Sri Lankans to

go house to house and educate Sri Lankans about Dengue Fever.

This is the part where I get involved.

I will work with Project Galle one more week and will work with Doctors of the World the remainder of my time in Sri Lanka. I couldn't ask for any better opportunity to get involved in 2 great projects! What an amazing experience!!

Another beautiful girl with Wendy's bracelet
November 4th, 2005
Today is a holiday again!!! Something to do with the end of Ramadan.
Last night I went out with the PG05 group and got to meet a lot more people. What a unique and amazing group this is!!! After 8 hours, many Lion beers and later Arrack's with coke, I managed to walk to my place safe and in one piece (no dogs running after me ;-) It was a good thing I didn't have to work today!


Tomorrow morning I will be heading out to a city called Kandy, here is a link if you want to know more about this city;
http://www.srilankatourism.org/vt_kandy.htm
I'm driving over there with Eloy and Pascal, from Doctors of the World. It is going to take about 4 hours to get there. We are going to spend all day Saturday and Sunday, drive up to Colombo Sunday night and spend all day Monday in Colombo. I don't know if I'm going to have access to a computer, but if I do…..you will know….until them…have a fantastic weekend!

November 7th, 2005
Hello Everybody!!!! Thank you! Thank you! Thank you!! Again to everybody that sent me emails!! They make me smile!!!! Today I'm especially tired from spending endless hours on the road, so getting back to my temporary "home" feels great!! And reading your emails helped! Before I start telling you about my journey in Kandy and Colombo there are two things I have been meaning to mention since I got here and I think this is the right time to make a note of them, first one is that I'm putting my condo up for sale…....and the second one is ….I'm NEVER going back to the States!!! I love it here so I have decided to stay!......... LOL…..not any time soon, but an interesting possibility ..….
Now going back to the two things……the first one is just an FYI in case you haven't heard on the news, the 17th of November Sri Lankans are going to elect a new president and there is word out to all volunteers to stay away from Colombo or any major cities. I was planning on getting out of Sri Lanka and possibly going to the Maldives during this time, but the weather is not looking good in the Islands so now I'm looking at doing a safari with my friends from Doctors of the World. Don't be alarmed, I will not be anywhere near Colombo! ;-D
The second thing worth mentioning has to do with driving in Sri Lanka, and even if you have a driver as we do in both projects, being a driver or a passenger in this country is to Americans like been "Survivors". Both projects I have been working on are in Matara, about 1:30 hours away from Galle, which means I'm averaging 3 hours of commuting time a day!
Now here is where life gets interesting in Sri Lanka, traffic here is a 2 lane road with NO lines down the middle (not that they're needed or anything). You have to pass other buses, vans, small cars, tuk tuks (3 wheeler taxis), bicycles, pedestrians, cows, goats, dogs and cats - and in this Buddhist country, you get more points off if you hit a cow than a person (look up "reincarnation" to find out why). Okay, now add that everyone drives this way. Oh, and one more thing, did I mention that as a former British colony, they drive on the left side of the road with the steering wheel on the right side of the car? I liken it to a symphony - because no one gets mad if a car is headed straight at you - chicken style on your side of the road. There's a lot of honking going on, but unlike in the States, the honking is a friendly greeting, "Hey there! How are you? I'm coming up on your ass and I need you to move to the left so I can pass you! Thanks!"
Children are everywhere on the side of the road - dangerously close to the traffic. But, it appears that from day one, they know not to go in the road and are instinctively aware of traffic. I suppose if we exposed children in the States to dangerous situations, they would adjust similarly.
In the past two and a half days I spend about 14 hours in a car; that should explain why I was feeling a bit stressed and tired by the time I got "home" today. But it is all good, I wouldn't change this experience for anything in this world.

Rubber Tree Plantation on the way to Kandy

| | |
| --- | --- |
| | |
Ok now my ride to Kandy, it was beautiful. We were driving for about 6 hours and the view was fantastic! When we got close to Kandy we stopped by the Elephant Orphanage in Pinnawala. We visited the Herbal Garden right next to it and afterwards we went for a ride on an elephant, this was so much fun!!! As soon as I can upload the pictures you will be able to see how much fun this was!

Later on we went to see typical Sri Lankan dancers and after that we went to a Buddhist Temple. Sunday morning I went for a walk with Eloy around the hills of Kandy (I really wanted to go running, but for some reason I have been getting really swollen from my knee to my feet, it may be the weather here, I don't really know why, but I decided it would be better to just go for a walk). After breakfast we headed out to the Botanical Garden. I wasn't very impressed by the Garden, other than the gigantic ficus trees I saw. After convincing the driver, we went to another Buddhist Temple up a hill that overlooked the city.
Elephant Orphanage in Pinnawala

That evening we drove to Colombo where we had dinner at what I would call a traditional Sri Lankan fast food restaurant, where every dish we ordered was loaded with salt and spices!!! But it was all good after a few Arracks with coke, a local drink that got me a bit intoxicated while celebrating Pascal's birthday later on that night. After dropping off Eloy, Pascal and I decided to go celebrate his birthday so we went to Colombo City to check out what kind of night life Colombo had on a Sunday night. Not much! But some how we ended up first at a Karaoke bar and later at a disco, where they only played techno music! That by the way was what I used to practice my Salsa routine!!! I went to the DJ and asked if they had any Salsa music but you can venture to guess what his answer was ;-D

Monday morning there was a slight change of plans with Doctors of the World's schedule, so I decided to jump on a bus and head back to Galle, and what a ride that was….I will just have to leave it at that….my Monday was pretty much gone after that.
November 8, 2005
Another day in Sri Lanka…. I went for my daily run at (all equipped with my whistle and a stick to protect myself from friendly dogs ;-D) and got ready to go to work. Today I got a different assignment; I started working for Project Schools.

This week we are going to be planting coconut trees and teaching the kids how to preserve them; by far the best day I had in Sri Lanka! Why?!?!? Because after talking to the English teacher for a while I proposed to him to have the kids from his school start corresponding with kids in the US. This was something I wanted to do before I left the States, but due to lack of time I wasn't able to get it started, but NOW I can!!! The other really great coincidence is that it was Americans who rebuilt this school after the tsunami! So, all of you who have kids, get ready, because I'm going to be asking you to get them involved in my new project. I got so many pictures of the school and the kids, I can't wait until you can see them!

For more information about Project Schools here is the link:
http://www.projectgalle2005.com/projects_schools.html


---
NOTE:

Hola mis amigos!!!!
I haven't forgotten about the webpage…..Info about November 9th though the 12th is coming up…. It has been very challenging to put into words all the extraordinary experiences I'm living. Also, just in case you haven't noticed I added a new link called "Project Schools" so you can go check that out.

---
I'm back!!! :-D
My first day working with the Project Schools was amazing but little did I know that it was about to get better! When I thought about setting up this correspondence project with the kids, I thought I was just going to ask some of my friends and co-workers to have their children write letters to some of the kids I had met and those kids would then write back. Well after sharing my idea with several friends in the States, it just so happens that some of them are teachers, they suggested possibly getting their schools involved. So I decided to get other Sri Lankan schools involved as well. It has been such a pleasure talking to the English teachers in Sri Lanka about the Project and to see how exited they are about getting their kids involved! Particularly when I mentioned that I will post the picture of their school in my webpage together with pictures of their students.

Sri Lankan kids LOVE having their pictures taken and seeing themselves in the pictures.….and if you know me and how much passion I have for taking pictures, you know that I'm in Heaven right now! ;-D

So Wednesday we went to another school and again we were greeted with lots of smiles. We planted more trees and gave them a lecture about agriculture and how to plan and preserve plants.

Thursday and Friday we did pretty much the same except that Friday we started building a Green House that we ended up finishing Saturday morning.

Now let me tell you a little bit about the people I have had the pleasure of working with. One of our team leaders, Emily is 24 and is from California. She has been with the Project since June, and this is her first time doing volunteer work. Emily took over the planning of Project Schools and has been delivering amazing results! Her communication skills are exceptional. The other team leader for Project Schools is Garry who is 45 and is from Australia.

Garry came to Sri Lanka in September for his brother's wedding and after seeing all the help that was still needed in the region, decided to stay and work with Project Galle. One of Garry's professions is that of a landscaper and I can assure you there is no better man for the agriculture project that we are working on, than Garry. His love for plants, kids and building things, such as green houses, is evident and contagious. Kids, teachers and other volunteers adore him for that!

| | |
| --- | --- |
| | The other people in the team that are as energetic as Emily and Garry and have been here since I arrived are; Lucy, who worked with me on the GPS Project during my first week in Sri Lanka; Dale from the UK, he is 29 and has volunteered to the last 11 weeks with his girlfriend, first time doing volunteer work, Johnny who is 22 and is from England (also his first time volunteering and he is planning on staying in Sri Lanka for four months), Aaron, 32 from California and Liz, 21 from England. They met earlier this year during another volunteering trip and they decided to get together again and volunteer for PG05. |
There have been others that have come and helped throughout the week; great people too!
Oh! and there is one more person that I haven't mention yet, his name is J. P. D. Sunil Shantha. He is our translator/driver and friend. You see Wendy Farrell, my very good friend from the U.S., gave me, before I left, a bag with bracelets that I gave out during the GPS project. She also gave me a bag with beautiful pendant crosses for me to give out as well.
My only concern was how was I going to distribute them in a Buddhist country! Well….here is where the phrase "if there is a will there is a way"….comes into play; I mentioned the pendant crosses to Garry (our wonderful Team Leader) and he suggested I talk to Sunil our translator/driver and friend who apparently converted to Catholicism about 5 years ago.
I immediately spoke with him about the crosses that my friend Wendy gave me to distribute and he was so excited about them that he invited me to go to his Church to give them out myself. I was so happy about it, I couldn't wait until Sunday to go to his church, I knew this was going to be a special occasion, and I'm not even Catholic!!
During the rest of the week I mentioned it to other volunteers that also showed interest in joining me and to my friends from Doctors of the World Argentina.
So today Sunday the 13th I went to church with Alice, Pascal and Eloy from DOW Argentina! :-D I wore my new Sari, you will get to see it in the pictures, and had the most wonderful experience.
Since I only had nine crosses, we decided it would be a good idea to just give them to the mothers, there were about 30 people total attending today, a very small congregation. I gave my little speech about my friend Wendy from the U.S. that had given me the crosses and how I met Sunil working with him at PG05 and after the translator finished I give them out.
They were very thankful and happy to have us there. We talked about all their on goings after Tsunami Projects and Programs and we exchanged our contact information to possibly have Wendy's Church start communicating with some of their members.

My Visit to Sunil's Church Sunday November 13th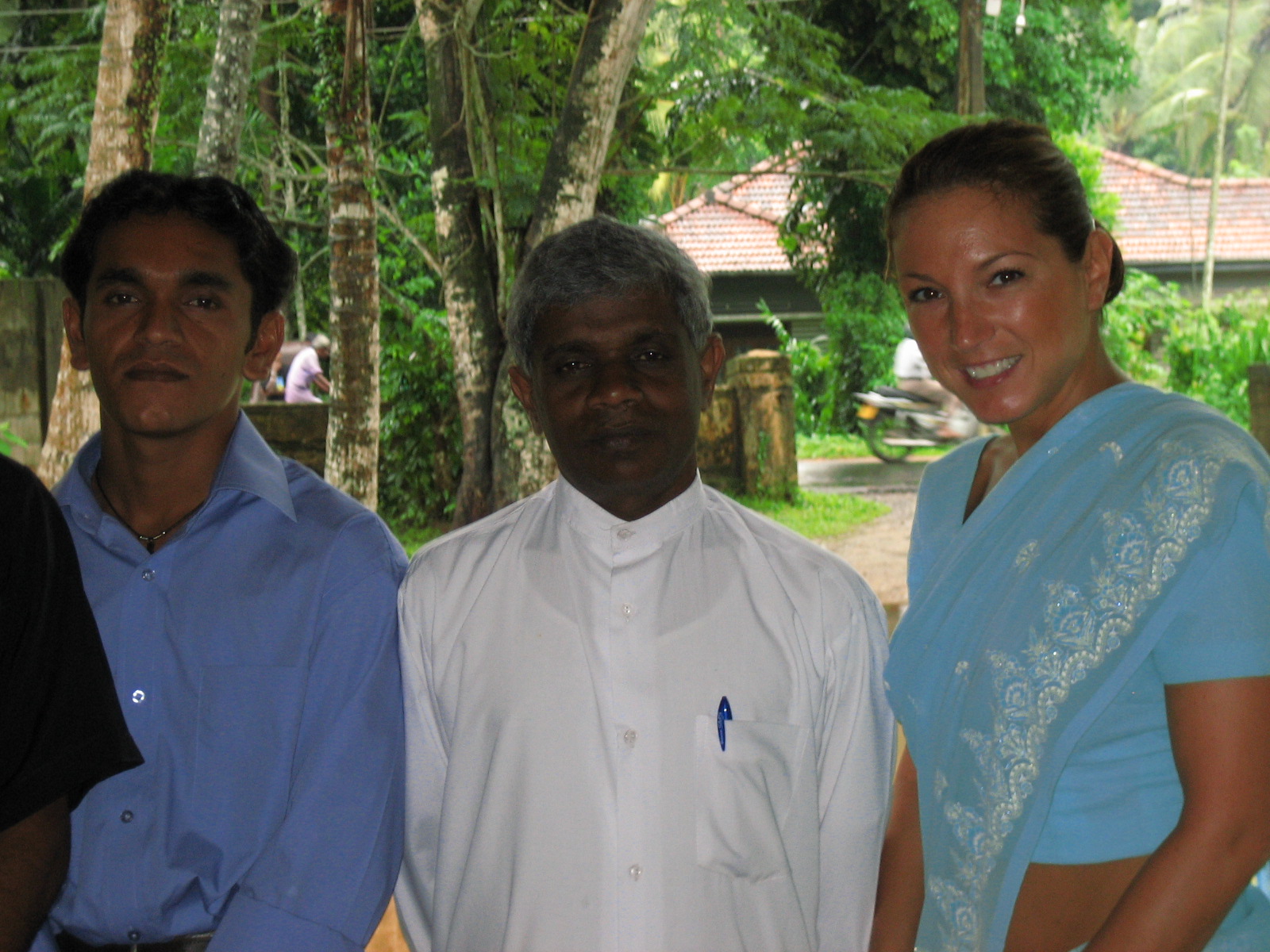 Yet again….another unforgettable day in Sri Lanka! Thank you Wendy!!!!


November 14, 2005

Another day under the Sri Lankan sun/rain…. I had a great run, we went to another school and built a new Green House, came back to the office for lunch and headed out there again to fix a water tank on one of the refugee camps nearby.

It's funny how every day that goes by I think "I just took the best picture….." but believe me, TODAY I took some really good ones! ….. I just thought of something…..I'm going to add a link "Picture of the Day", or maybe "10 Best Pictures of the Day"; knowing me I'm going to have a difficult time picking just one….;-D I'm pretty sure today I passed the 1000 pictures mark!



Beautiful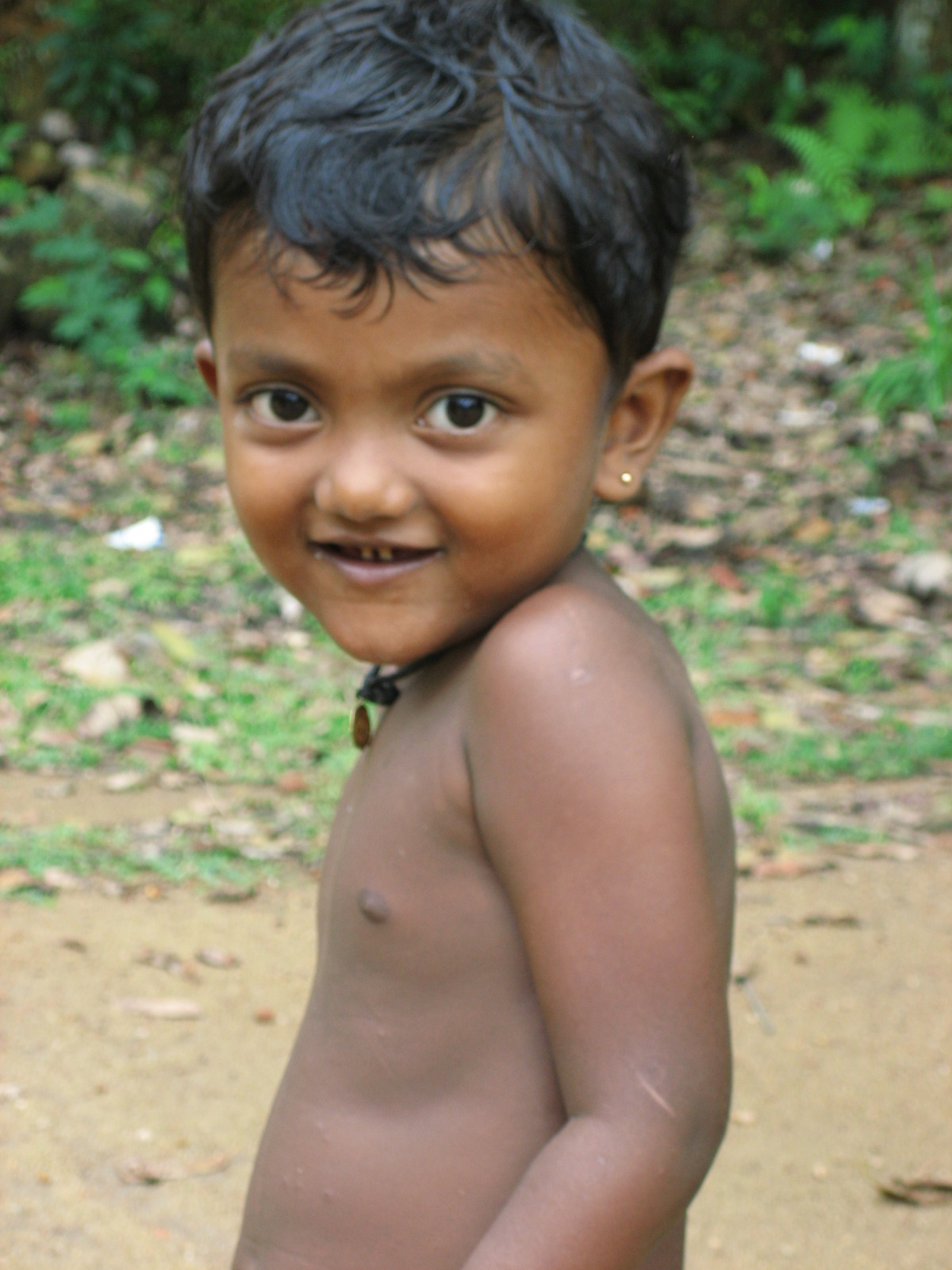 Today in Galle City there was a political rally, the last one for the guy that is "open" to negotiate with the Tamils. The town went crazy! There were hundreds and hundreds of Sri Lankans wearing green (apparently the color that represents this political party). This was a unique moment, paradise for a photography addict like me. AGAIN just when I thought I took the best shot this morning…… I find myself in the middle of a political rally in Sri Lanka! …. I know a bit risky, I admit, but couldn't resist the opportunity to feel the true spirit and fury of the people of Sri Lanka. I'm glad I did it! I wasn't alone, Dale, Garry, Mark and Sunil wanted to go as well.
You have to risk in order to gain!
Later on we had a going away party for Karen and Andy; I worked with them my first week during GPS project. It was FUN!
November 15, 2005
Today is Poya Day in Sri Lanka (it is a full moon) and therefore a Holiday. YES every month during Poya Day Sri Lankans don't work.
The full moon (Poya) day of each month, known by their traditional Sinhala names, is of special religious significance. The exact dates of Sri Lanka's festivals change from year to year as they depend on lunar or solar phases.
Also since November 17th is Presidential Election Day, the day before and after (Nov 16th and 18th) have been declared holidays as well. So we are going to have a short work week.
Even though it is a holiday for Sri Lankans, some of the people from Project Schools decided to come to work to set up the poles for the last green house we are going to be building next week. It was an interesting experience. When we got there, exactly on the space they had decided to build the green house, there was a pile of what looked to be red sand mixed with soil. Little did we know when we started digging that this was a nest of red ants!!! While only two of us were wearing working boots, the rest of the crew were wearing flops…. Funny!!! Very funny when Emily realized it and told Garry to be careful since he was bare footed ......and he responded …" they are just ants, nothing is going to happen"…. We all LOL when he realized he was getting eaten alive by the harmless ants!!! VERY FUNNY!!! ;-D
The weather here has been crazy; it has rained at least once every day. When I say rain, I mean torrential rain and 5 minutes later the sun comes out and 5 mins later it rains again!!!! But since today is Poya Day and it is a gorgeous day, they say it is going to be nice from now on….yeayyyyy!!!!

Saturday November 19, 2005, Sri Lankan Time/ Friday November 18th US Time ;-D
In exactly one week from today (Sri Lankan time) I will be on my way back to the States, it is hard to believe that I have been in Sri Lanka for 3 weeks already! Now starts the difficult part, making sure my mind stays here until Nov 26th. I think a lot of us have the tendency to start thinking about the day that we are going to have to leave and we start being sad a week before we actually have to go! It is insane to do this! So I'm committed to savoring every minute until I go without thinking about the million things I will have to do when I go back to the States.
I guess I can say we survived the elections in Sri Lanka. If you care to know more info about the elections here is where you can get it;
The weather has been beautiful since Full Moon Poya Day last Tuesday, so I finally got to spend a few days enjoying the gorgeous Unawatuna Beach. I sure needed it!
Wednesday I went running for almost an hour and took long walks on the beach.
I have been doing so much since I got here that this was the first day I had some time to spend by myself and listen to my music while walking on the beach. This was one of the many moments I will always treasure. It was as if I had just landed in Sri Lanka and I began to realize all the things I have been doing. I don't know if it was the excitement of the last weeks, the amazingly beautiful sunny day, the turquoise color of the water or maybe it was the cutest little Sri Lankan boy I saw playing in the sand, together with Sarah McLachlan playing in the background ….. it was as if I was watching a movie in slow motion and I was the protagonist…. I guess I felt some sense of accomplishment….
Thursday I decided it would be good to take a day off from running and I just chilled. Early in the afternoon I guess I changed my mind and joined Alice and Pascal for a swim to a little island "near by". Yes "near by" is what it looked to be; not even half way to it, I realized that this was NOT going to be easy, especially because I started to feel a little bit panicky. The ocean was not the calmest that day either, but I convinced myself to keep going and that this was a piece of cake (what I didn't know was that it was going to be soaked in a lot of salty water ;-D) so I kept going but it didn't get any better! Since I arrived in Sri Lanka I have had a cold and my sinuses have obligated me to breathe though my mouth, with that said, you can only envision how much of the Indian Ocean I swallowed!
When we actually got to the Island (Island = a bunch of rocks) the current and the waves were so strong that we couldn't stop and rest for a bit, so we had to turn around and start swimming back to shore. When we got close to the island we realized there were coral reefs all around it so we got all banged up against them as well. I should mention that Alice was the worst one hit since she was the faster swimmer and was ahead of the group. When Pascal and I saw her getting so banged up we tried to go around the corals.
In the end, one hour and about 20 minutes later, we made it back…..a bit tired and scratched, but safe.
Friday I was DETERMINED NOT to DO ANYTHING!!! And just rest….which I did… and it felt sooooo good! I did try to learn how to snorkel, but breathing through my mouth has been more challenging that I thought it would be, especially after my previous swimming incident. But I will go snorkeling before I leave, that I know!

Today Saturday November 19th I was going to help finish the last Green House that we started on Tuesday (you know the one where the red ants were ;-D) but so many volunteers showed up to work that I decided to stay and work on updating the web page and also print out some of the pictures of the families I took so I can deliver them next week before I go. I can't wait to see their faces when they see their pictures. Probably another "picture moment" ;-D

My Last Week in Sri Lanka!
It felt good to go back to work today! Weird because is my last week here doing something I LOVE to do. I went running after three day off and it felt so good. I don't know if it is because this is my last week here, but everything I'm doing feels so good! (I sound as if I was going to die or something….LOL :-D) I guess this is the closest to leaving the present TIME as I will get!
Today we visited a new school to teach them about agriculture and recycling. I also recruited them to participate on my little school project. This is a school that was also destroyed by the tsunami and a nearby Buddhist temple offered to act as a shelter until they find the funds to rebuild it. I later found that the same temple offered to rebuild the school on their property.

Temporary Classroom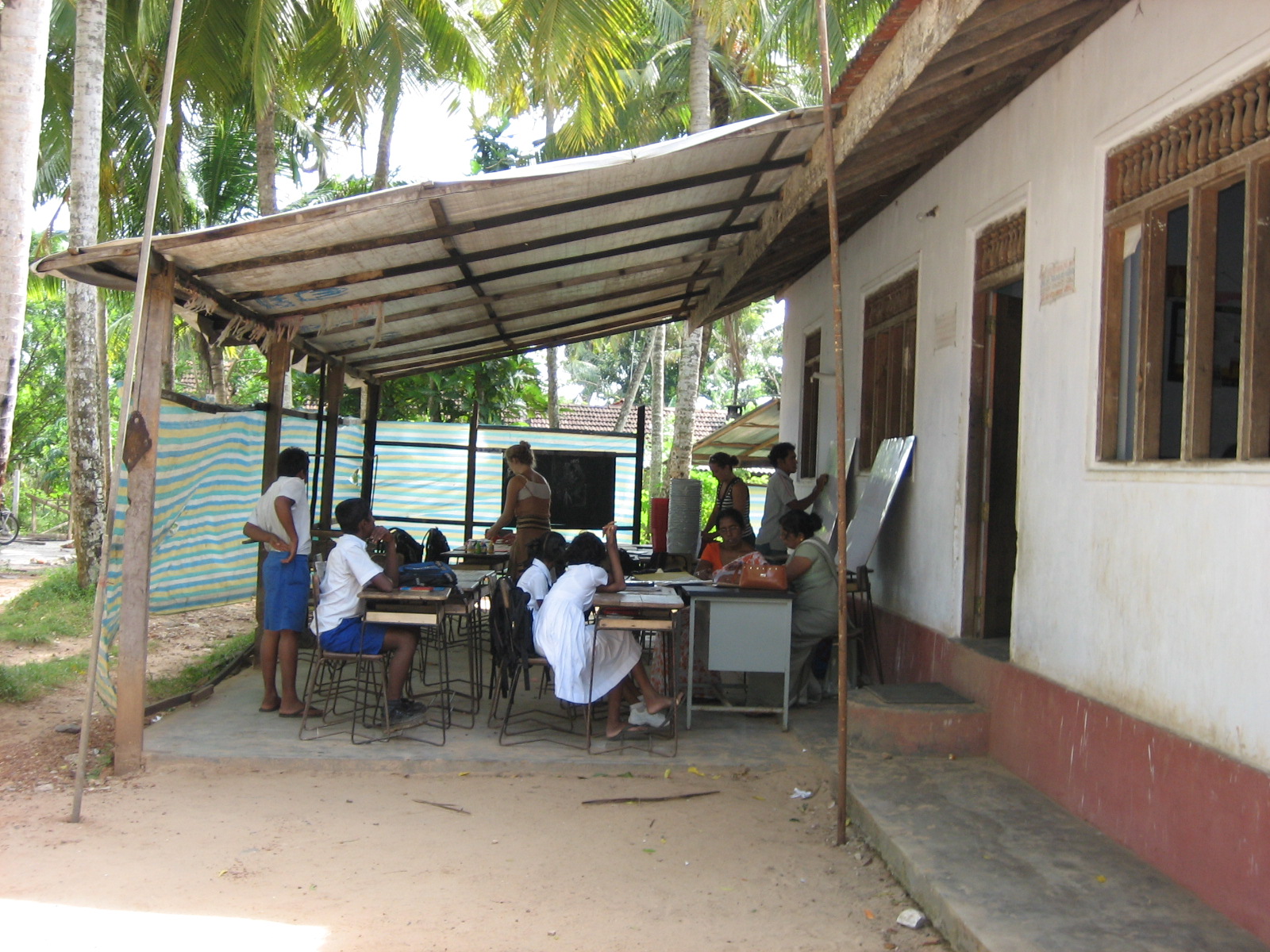 Since we finished earlier than expected, on the way back we stopped at a shelter that we worked at last week and I delivered the pictures I had taken last week. Again, as I expected it was so rewarding to witness their happiness with just a simple picture! If they only knew how much this meant to me! The fact that I made someone happy with one of my pictures!!!! All the money I invested on this trip has already been redeemed so many times over!

She gave me the biggest hug!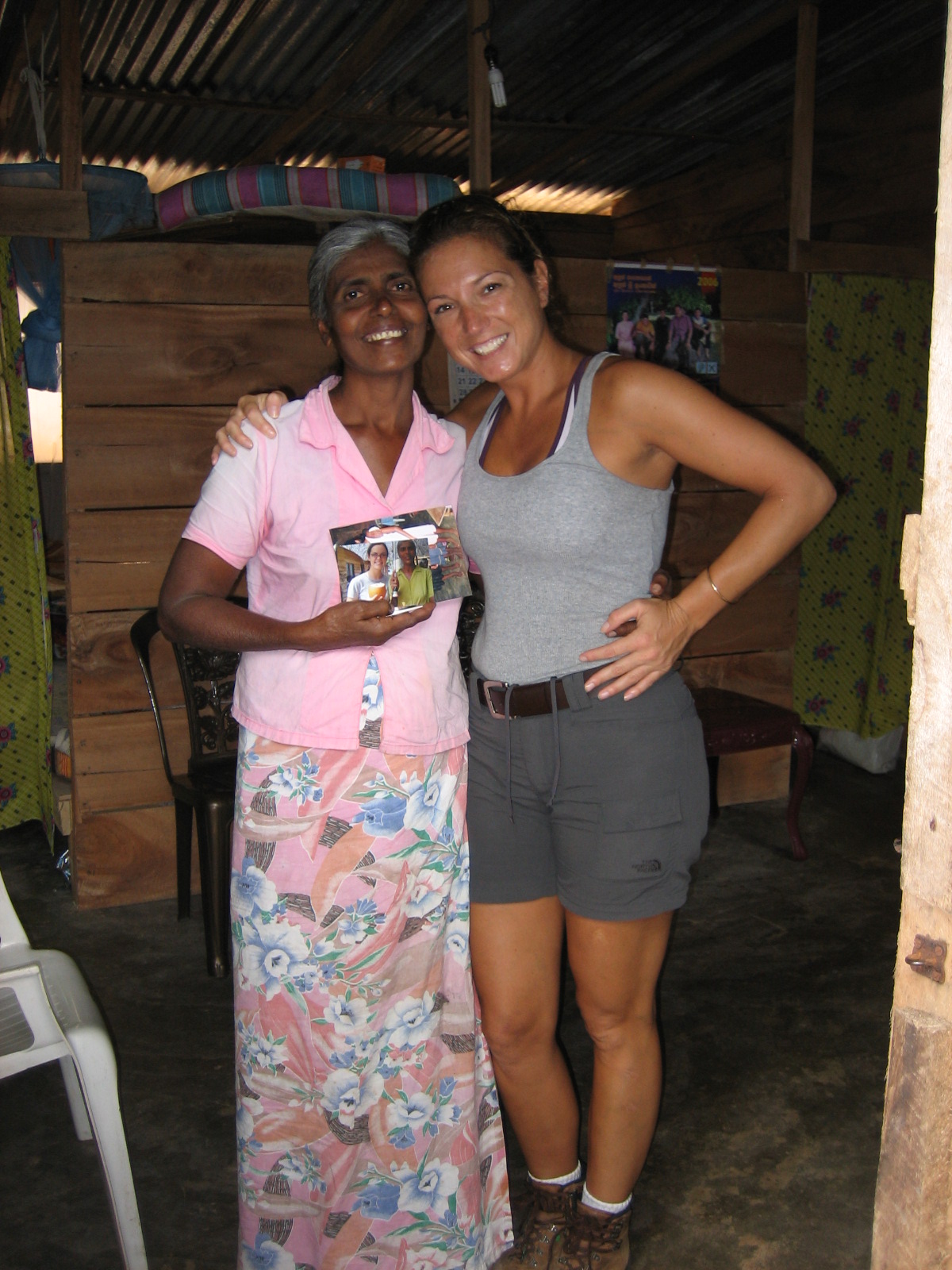 This week I was supposed to work with Doctors of the World Argentina but because of the Presidential Elections last week their project was delayed and I will not be able to work with them on their Dengue Fever prevention program.
November 23rd, 2005
Yesterday I got up and decided to walk to Galle which took me about an hour. I regret not having done it weeks ago! What an experience this was, the expression on peoples faces when I walk by, their smiles, is something I will never forget.
My last day working for Project Galle and Schools; was in Unawatuna, the last school to join the correspondence exchange program as well. After we had our lunch break we headed out to the warehouse in Boosa where Dale and I worked on painting the recycling bins, assembling roofs and mixing cow manure to make compost to plant the school trees. I was pretty tired by the end of the day.
I delivered more pictures and my joy in doing so continued to grow.
Yesterday was also Lucy's going away gathering and I think that is when it started to hit me that I will be the next one to go!! But I don't allowed myself to think about it for more than a minute….We had a great time as usual, there is this great energy flowing around when PG05 gets together to say goodbye to one of their volunteers.
After dinner a few of us went to Lucky Tuna (one of PG05 hangouts right by the beach) sat and chatted a little longer, then it was just Lucy and me gossiping while drinking a Corona and Arracks and Ginger Soda in front of the Indian Ocean. One of those moments that will always be remembered.
Today I walked to work one last time and it felt the same as it did yesterday, amazing…
When I got to the office School Project had enough volunteers so I decided to stay and work on updating the webpage for a few hours and headed out to the beach to enjoy the beautiful weather.
I have to admit it has been a challenge not to think about the time when I will have to leave this place….and the mix of emotions I'm feeling right now, especially when I get emails from my American friends telling me how happy they are that I will be back in the States soon….
I guess this is a good time to write about something I have been thinking about since before I left the States, an idea that I "stole" from an email I got awhile ago from a nurse that was here in January right after the tsunami hit;
Top things I miss about the States:
Having clean clothes (machine washed not hand washed by me in the bathroom sink)
American accents (I had the hardest time adjusting my ears to understand British, Irish, Scottish and Garry's Australian accent!!!!)
Drinking as much water as I want (without having the fear of needing to purge in ANY place other than my hotel room)
FOOD!!!!! Just plain healthy food!!!!! Not saturated with salt, spices, oil and other unknown things; actually recognizing what I'm eating.
Grilled Salmon!!!! (Some of you may be thinking that this should be tied up with the category above), but I can honestly say that, other than Friends, THIS is the one thing I missed the MOST!

Salsa dancing! (Practicing my Salsa routine to Techno music does not qualify as salsa dancing!)

Friends and Family
Top things I will miss about Sri Lanka:
The sound of the Indian Ocean from my hotel room.
Getting up at 6 or in the morning to go running at the beach (and having dogs chasing me ;-D) or walk to work.
Riding on a Tuk Tuk
The energy among PG05 Volunteers (fitting in with people that share the same selfless drive to help others)
Taking pictures of families that lost it all and seeing their faces when I delivered them.
Smiling faces - BIG beautiful smiles!
My new friends

Tomorrow a few Americans in the project are putting together a Thanksgiving Dinner and I'm looking forward to it……you know plain food….;-D

November 24, 2005
I'm sitting in the PG 05 computer room; with me is Henry (23) who does GPS, and is organizing our Thanksgiving dinner, Dileepa a Sri Lankan guy that also works with the GPS group, he saw my webpage on one of the computer's browser history, checked it out and sent me a beautiful email thanking me for coming and helping the people of his country. Sophie, who is in charge of HR, she is from Pakistan and we have already talked about volunteering together next year for the earthquake relief effort in Pakistan. Josh (25) he is one of the guys taking over PG06 and leading next year's projects.
I just thought it would be good for me to describe the present moment so when I go back home I can read about it and transport myself to this particular moment…..I guess another weird "exercise" to help me stay in the present time?!?!? (I'm pretty sure I'm going to enjoy reading it when I get back home ;-D….) stay here DENISE stay!!!!!
Well another day in beautiful Sri Lanka.

Happy Thanksgiving Day to everyone in the STATES!!!! ;-D
Last night I had a lovely dinner and hung out at the beach drinking great Chilean wine (straight from the bottle) looking at the most beautiful stars for a while (then getting drizzled on ….typical Sri Lankan weather). Again having those last amazing moments syndrome….
I'm heading out now to go shopping for salad ingredients, since I'm the person in charge of bringing salads for tonight's Thanksgiving party (how appropriate ;-D)

Also.... Happy Birthday Garry!!!

November 25th, 2005
Ok here we go, my last entry and it had to be done here in the PG05 computer room. Now here is Gavin, the guy in charge of Family Photos Project (http://www.projectgalle2005.com/projects_fampicture.html), Martin the "consultant" helping set up a "Business Plan" for PG06 with his wife Debra. Dileepa, and Jake the "MAN" (28) I guess you can say he is "The Boss" right now, also one of the trustees. He has been here since the Tsunami hit, not only working with PG05 but he also set up a charity together with his brother and other survivors called Friends of Unawatuna; http://www.friendsofunawatuna.org.uk/
Unawatuna is the town where the majority of the volunteers stay and where Jake was when the Tsunami hit.

I had the pleasure of getting to know Jake and learn about his encounters during the past year; it is very empowering to listen to such a calm and composed person talk about how it all happen. I'm glad I got to know him ;-D
I think I just did the "LIVE THE MOMENT" section of my Journal.
Thanksgiving at Henry's was the best one I ever had. I'm sorry but pictures will have to tell part of the story….is was one of those things that you just had to be there….
I was looking back today trying to go through the evolution of my emotions during my time in Sri Lanka. It is amusing because the first few weeks was about the excitement of just being here, meeting all new amazing people, doing new things. Then adjusting to "living" here and thinking about whether I liked it just for being "THE one experience of a life time" or if it would become what I would be doing the rest of my life. I have to admit I wasn't sure about this when I landed in Sri Lanka. I went back and forth throughout my first three weeks, listening to the "whispers" that life has been telling me….and like drops of water that are filling up a glass every day that I questioned whether I could do this something happened that would inundate my heart with happiness and another drop would fall to help fill up the glass that would ultimately calm the thirst for finding what my purpose in life is. Well I can only tell you that the glass in full and I'm just waiting for the next "whisper" to give me the signal to began the rest of my life doing what I LOVE to do. No timelines, no barriers, no knowing how, it will just happen.
It is now 12:05 and field crews are going to arrive and I will start saying my good byes.
I have arranged to have a van take me to the airport at about . This afternoon I will go do a bit of shopping and that will be it.

November Girls from PG05, Thanksgiving dinner



Writing this journal has been the most challenging but FUN thing I have ever done.

It has been the bridge that allowed the energy between friendships to flow and for me to share with you a little portion of my life.

Thank you for your support during My Journey in Sri Lanka

LOVE


Denise ;-D



"From What We Get In Life, We Make A Living from what we give we make a life"


All rights reserved ~ Copyrights Pifp ® - Pay It Forward Project 2006