| | |
| --- | --- |
| El Salvador 2006 & 2007 | |
Denise's Visit to El Salvador ~ September 2007 ~

I traveled to El Salvador for business and since it was a long weekend here in the States I took the opportunity to Pay It Forward

My first PIFP (Pay It Forward Project) stop was visiting one of the communities we have been helping for some time now called Armenia (note that people living in this community are NOT from the country Armenia, their community just happens to be called Armenia).

Due to the recent earthquake in Peru our efforts have been focused on the relief efforts in Peru. For that reason we had little funding but I still wanted to do something that would reach as many people in the community as possible with the least amount of money. We bought rice, beans and milk to distribute among our friends from the Armenia community. We distributed about 20 Kilos (44 pounds) of rice and beans and another 10 kilos of powdered milk.

Members of the community were very excited to see us, especially since they didn't know we where coming to visit them!

I also brought with me a large suitcase filled with baby and kids clothes donated by some of our coworkers. Kids were so happy to try on their new clothes!






My second and last stop was to visit a community one of my dear friend from El Salvador, Enda, had been working with for a few months now.

This group of approximately 17 families is located at the edge of the largest manmade lake in El Salvador called Suchitlan. The closest town to this community is Suchitoto so that is where we stayed for the next 2 days.

Together with Edna and some of her friends and family we brought not only rice, beans and milk, but Edna's friends also brought food, medicine and more clothes for both adults and kids.






Like in many communities that we have helped, people at the beginning are a bit reluctant, somewhat defensive but at the same time curious to know who you are and why are you helping them. When you look into their eyes you can't see anything, as if their hope has vanished, or has died. So part of my job when visiting these communities is not only to bring the little bit of food, but also to show them that someone, a complete stranger has faith that together they can find a way out of where they are. It fascinates me to see in the few hours we invest in visiting these communities how their attitude, demeanor and body language changes as they become full of life and smiles by the end of our journey. That is the fuel that keeps me going and makes me want to do it over and over again.






After we delivered all the goods I spoke to all the families and explained to them who I was and why I was there to help them. Part of my message was to explain about Paying It Forward and how it works. Here is where it gets tricky, how do you ask these 17 families to Pay It Forward when they don't have enough for themselves???

When we first arrived that day I noticed that the land surrounding the community was beautiful but filthy with trash everywhere. So after I explained to them how Pay It Forward works I asked them that we walk around together with empty bags from the goods we brought and pick up the trash lying around.






At the beginning the idea was not well received especially by the men, as they never got up or moved to help. But after I picked up a bag and went around with some of the kids ….it only took minutes to see the kids getting excited and running around picking up the trash, even the ladies suggested it would be a good workout.

After some talks it was decided that one of Edna's friends would donate large trash containers and signs promoting "no littering" and that the ladies and kids would go around 3 times a week picking up the trash that wasn't properly thrown away and burn it in a specially assigned area.


Once again keep it simple, everyone can Pay It Forward!

Love,
Denise

---
October 2006 a new Visit to El Salvador leads to New Projects!!
In October, Denise was able to travel to El Salvador on a follow up visit to PIFP's Exploratory Trip Denise and Wendy took over the 4th of July weekend. Denise was joined by Claudia Bonilla of Kiwanis El Salvador, http://kiwanis.org on her visit to the families living in the Armenia Community. Following a warm greeting they were informed that the families from Armenia had formed a Committee to be able to better manage the different projects. It was truly encouraging to see the energy and motivation from this community! The Pupuseria Project is ongoing and helping one local family generate an income.
Taking the opportunity of being back in El Salvador, Denise introduced the concept of Micro Lending recently used by PIFP in Pakistan. After a careful review of the pros and cons of 15 business proposals, we selected three families.

Each was given a Micro Loan towards setting up their own business as a means of becoming self-sufficient. A $200 loan was granted to help the Ortiz family of 5 with a Bike Repair Shop. The project is a perfect fit as bike riding is the most common mode of transportation in El Salvador.

| | |
| --- | --- |
| Claudia and Denise with the Perez Family | The Ortiz Family |
A $100 loan was granted to "Doña" Tomasa Reyes, mother of 10, 8 boys and 2 girls, to help enhance her Kitchen Utensil Shop. She was estrimilly happy to know that her family would received the loan. A $150 loan was granted the last family to start a brand new Kitchen Utensil business. Stay posted for news on how our 3 new projects develop!

The following day Denise, Claudia visited Hogar Inmaculado Corzazon de Maria and met Mother Superior Ursula while the children were at lunch.

They were able to see little Luz America our friend we met in July who has a stoma and has a need for colostomy bags.

She is in the process of getting her intestine "reversed" and there were amazing plans to have her come to the United States by means of an extremely generous offer from a doctor based in Virginia for a needed surgery.

In the end it was decided that Luz America would stay locally for her surgery which has been delayed as she had been sick and did not meet the weight requirement to undergo the procedure.

| | |
| --- | --- |
| | |
---
July 2006 - PIPF's 1st Exploratory Mission to El Salvador
Pay It Forward Project "PIFP" traveled to El Salvador in July on our first Exploratory Mission and teamed up with Kiwanis El Salvador - http://kiwanis.org and has identified four communities within San Salvador and its suburbs which are in great need of guidance on how to rebuild their lives.
Every year many Americans visit El Salvador with the intention of helping communities by giving them money or food to help them survive the conditions in which they are living. Although well intended this does not address the core of a greater condition affecting these families.

The need to motivate and educate these communities in how to develop a sustainable income is our target. PIFP together with Kiwanis will be setting up a special initiative called Pupuseria Project whereby a $200 grant will help a family set up their own pupuseria business
Pupusas are a typical low cost Salvadorian dish- http://www.elsalvador.com.ec/pupusas.htm
The only equipment required is a medium sized grill (average cost $100).
The additional $100 of the grant will go towards covering the cost of the ingredients for the first month of the business. An assigned Kiwanis representative who will also provide motivation and encouragement by frequent follow up visits will evaluate the progress of each Pupuseria Project.
PIFP will be in constant communication with Kiwanis to evaluate future Pupuseria Project possibilities based on donations received from donors.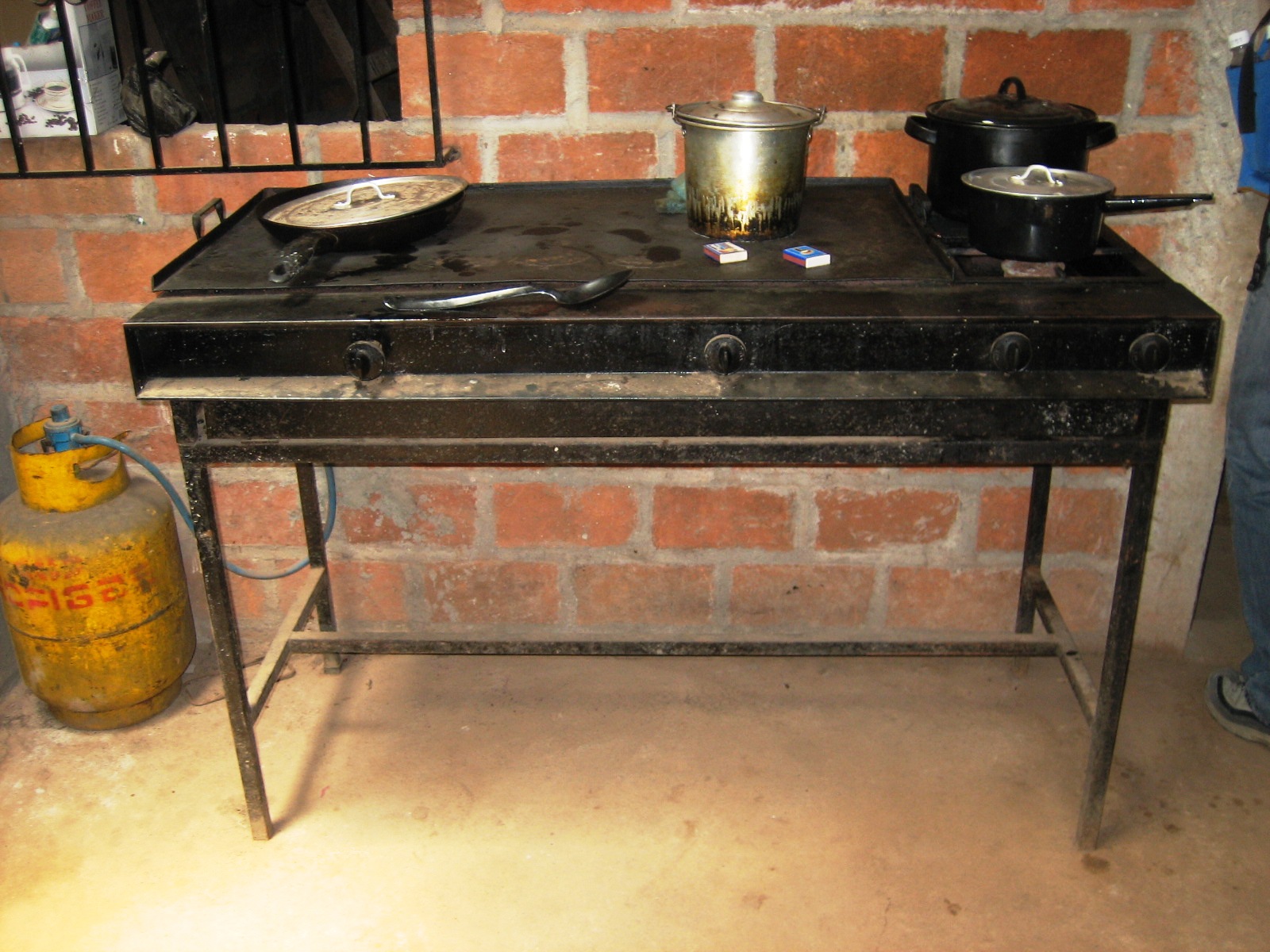 ---
Home of the Immaculate Conception of Mary Orphanage
Hogar Inmaculado Corazon de Maria
July 1st 2006
The first visit on our exploratory trip to El Salvador was to an orphanage, Hogar Inmaculado Corazon de Maria, Home of the Immaculate Conception of Mary. This is a home to 77 children ranging from newborn infants to preteen age children. It is run by Catholic sisters.
| | |
| --- | --- |
| | Mother Superior Ursula explained that the orphanage was started 12 years ago after the civil war in 1994. It was initially set up as a temporary shelter for children abandoned by their families following the war. We learned that the majority of the children had not lost their parents to death but were rather tragically abandoned. A lot of the children had problems dealing with what had happened and are still working on rebuilding a sense of trust and safety. This temporary haven has meanwhile turned into a permanent home and family for these children. |
Hogar Inmaculado Corazon de Maria is self supported and receives little help from the government and relies heavily on the generosity of visitors. There are 5 newborns in the nursery with one brand new arrival. These babies arrive with a high level of malnutrition and are in disparate need of food and love.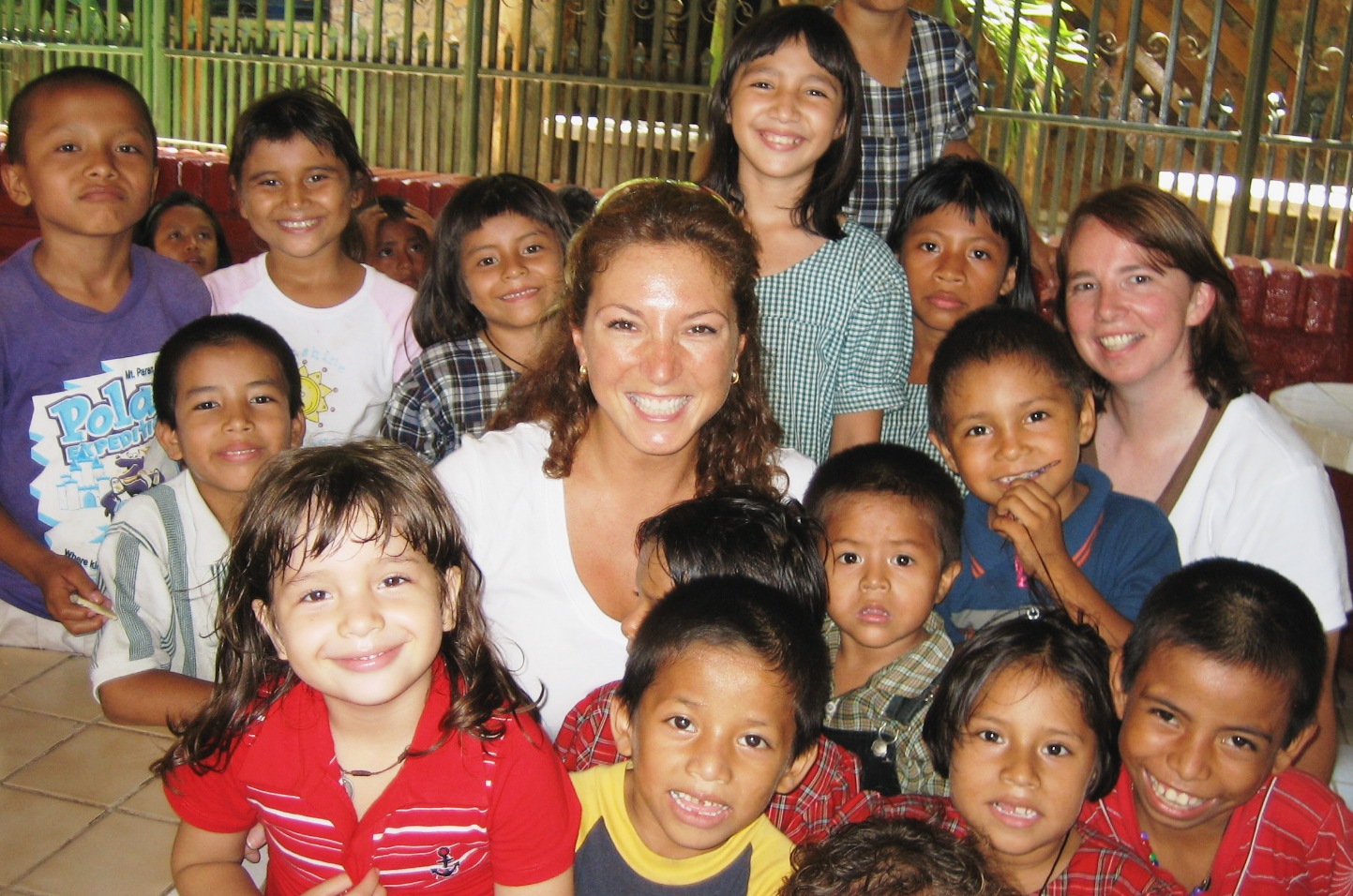 We were introduced to a little girl Luz America who is one and half years old but looks like she is no more than 2 months old. Luz America was born with a bowel problem and requires a colonoscopy bag. She has a little brother Diego who was born prematurely and looks to have some challenges ahead as well. It was touching however to see the two of them interact and how they seemed to comfort each other with their presence.
| | |
| --- | --- |
| This is where we felt we could have an immediate impact and our new friends Claudia and Emerson made a run to bring back $50 worth of no dairy and no grease baby formula for the little ones in the nursery. We gave Mother Superior an additional $50 in cash to use as she saw fit as we made a commitment to provide $100 in assistance to each group we were to meet during our visits. | |
Our additional mission on our return home is to source and obtain "closed system" colostomy bags size 10cm x 35cm "colobag" to send back to help little Luz America.
We were definitely moved by our first visit and it was very hard to say our goodbyes to all of the smiling little faces encircling us. These little people had befriended us in the short time we spent together and seemed to truly enjoy our visit and time with them. We look forward to seeing them some day soon as it is also our commitment to be back!
El Salvador 2006 Photo Gallery
---
Las Minas, San Francisco
Kiwanis Sensuntepeque
Las Minas Community, San Francisco
July 2nd 2006
Our day started with a meeting with the Sensuntepeque Kiwanis Club. We were joined by some of the residents from Las Minas community from the district of San Francisco. We met 39 year old Maria Santos Martinez de Barraza a mother of three who is fighting a cancerous tumor on her face which makes it very hard for her to work, though she must do so in order to support her family. She was extremely receptive to the concept of developing skills to better one's opportunities in life and the idea of sustainable development. Maria Santos was excited to have us come back to Las Minas to see firsthand how this community lives and what their environment was like. She welcomed us into her home and gave us a tour of the dirt floored house and the hillside garden out back.

Jose Braulio Callejas and Maria Elena Arce, a deeply religious and wonderfully sweet couple we had the pleasure of meeting, own a small store across the street from where Maria Santos lives with her family. They invited us into their store and home, basically a small one roomed poorly roofed house divided into a miniature store front, a small kitchen area and a bed consisting of boards inches from the ground with sheets of cardboard for a mattress covered by netting to combat the insects. They told us how they have been robbed multiple times and how Hurricane Mitch damaged their home, picking up after each set back with their faith leading them forward. Denise and I both felt an immediate and special bond with Jose and Maria Elena and our time spent with them was uniquely special. Jose gave me a tour of his backyard and Maria Elena picked us some small hot chili peppers to take home as well presenting both Denise and me with special "lucky and blessed rocks". It was a tearful goodbye on both sides…
We decided we want to purchase a pupusa blancha (grill) for 3 families to use to prepare pupusas to sell. A lady named Alba stepped forward to head the project and we selected another lady to assist her. In time we intend to organize this project via micro finance loans in order to establish a business for the community which can pass the dividends along to other families thus compounding the benefits. It was another amazing encounter with some very special people!
As we were heading back to San Salvador our drive home was enhanced as we were pulled over by a police officer armed with a machine gun. We thought it might be a random vehicle check and braced ourselves for the anticipated questioning. The police officer smiled however once he approached our passenger side window and asked us if we might be able to give 3 young guys standing off to the side of the road a ride into the city. Emerson gladly agreed and the guys hopped in the back of our truck bed with big smiles and "gracias". It was really cool and gave us a taste of the flavor and sense of humanity which is a big part of the spirit of the people of El Salvador.
El Salvador 2006 Photo Gallery
---
Club Kiwanis, Armenia
Club Kiwanis, Armenia
July 3rd, 2006
HOPE.

It is a small yet powerful word, a crucial word.

It is a word that all of us have the right to have in our vocabulary, in our mindsets, in our hearts.

Hope however, sadly seemed to be missing from the countless faces staring at us.

Nevertheless the more we interacted and the longer Denise shared her passion and our plans of optimism for their futures we started to witness an amazing transformation unfold before our eyes!

The once listless eyes staring at us started to glimmer with sparks of hope…could I take these first steps to making a better life for myself?

Is there truth in what this senorita from America is telling me?

Is there more to this life of daily survival I am living?

Does someone actually care about me?...A spark needs to be tended to, shielded and given the chance to take hold in order to turn into a burning flame.

This is our responsibility to each other.
Our morning spent in Armenia with the various families living in shanty homes mere feet from a major road, was one that will stay with us for our lifetimes. This community was the most receptive to our visit and eager to hear what we had to say and willing to take the first steps towards improving their lives by means of their own hands. A pupusa grill and a sewing machine are targeted to be purchased to enable these families with this cooperative spirit to start improving the economics of their commune. We are truly excited to see what they can do! They received major bonus points in my estimation as one of their members even took notes and managed to have them typed up and sent to Claudia at Club Kiwanis the very next day!
We met a special friend Nestor Bladimir Barahona Martinez a little 4 year old boy with lame legs, lying in his mother's arms unable to walk. It was unclear the true nature of Nestor's disability and we are planning to arrange a visit to a specialist with an English translator so that we can better understand Nestor's situation and thereafter how we can best assist him. These people of course have no medical insurance and a visit to a specialist will cost approximately $300 USD.
El Salvador 2006 Photo Gallery
---
Kiwanis Nahuizalco
Kiwanis Nahuizalco
Visit to Mountain Community
July 3rd, 2006
That afternoon we traveled to the mountainous region to visit a rural community hidden away unto itself. We made our way there like locals, piled in and hanging on in the back of an open aired rust bucket of a truck backfiring the entire way. The road, if we can call it that was an adventure; we almost tipped over once, had to stop to refuel from a gas can and had more than a few restarts of the engine. It was sweet!
The truck could only take us so far the next part of the trip was a hike up to the mountainside community. The foot path was extremely narrow and had some harrowing drop offs down Jurassic looking ravines on either side. This area had recently been stricken with an outbreak of TB. As we were not going to let this de-swayed us from visiting these families, we wore surgical masks covered by bandanas with no real care that we looked like a band of banditos!
We were accompanied by a group from a newly formed Kiwanis Club Nahuizalco who has been servicing this remote community. We carried in bags of rice and beans to pass out to 14 families. The members of the Kiwanis Club brought along several piñatas and it was wonderful seeing the children enjoying an afternoon of pure childhood fun racing to get the treats as they fell to the ground!
We met back at the home of one of the Kiwanis members, Glenda Escobar to debrief. The needs of these people vary and we feel that the best way to help them assist themselves would be in planting crops and fruit to sustain them and make fruit candies to sell along the roadsides. I had the opportunity of capping off the day in the most perfect way by playing a pick up game of soccer in a little courtyard with Glenda's son and his American cousin who was visiting from NJ; two of my most favorite things in life, kids and soccer!!!
El Salvador 2006 Photo Gallery
---
Hogares Providencia
Pablo Ernesto Beltran, Education Director
July 4th, 2006
Happy 4th of July!!! It seemed somewhat strange celebrating our Independence Day in Central America but I did put our Stars & Stripes on my knapsack and we went out as ambassadors of goodwill to make some new friends! Our day started at a home for street boys, Hogares Providencia run by Pablo Ernesto Beltran a lawyer who for 16 years now along with his staff has done amazing things for these boys. In 1999, 5 businessmen founded and continue to fund this home as a refuge for boys on the borderline of falling prey to the call of the streets. There are 32 boys living here right now, the oldest being 19 years old. Kids are welcome to stay as long as they like, not one has left once deciding to make this their home. The oldest boy is turning into a virtual success story and a model for the younger boys. He is a talented artist (Pablo's office proudly displays his many works) and is a national karate school champion. He also teaches karate for a salary and has a new outlook on the possibilities ahead of him.
The strategy is to approach boys on the street and start to talk to them about options and introduce them to Hogares Providencia. They then invite them to come to the home to spend some time there, have a shower, have a meal, watch a movie, play a video game, interact and start to open up about what has led them to life on the streets, start to build a sense of security and then they are sent back to the streets at 4:00pm for the night. The hope being that the kids start to see a better way of life and that they make the decision to come to Hogares Providencia to live permanently.
The extent of Pablo's commitment to these kids is attested to in the fact that he personally took one of these boys into his own home at the age of 18 as the boy was on the verge of being kicked out of another facility. This young man is now 23 and making his life in the U.S. It is truly amazing what love and determination can do! Denise just happened to receive an awesome quote from St. Francis of Assisi from her dear friend Kenny that morning in an email and shared it with Pablo as it seemed perfectly suiting; "Start by doing what's necessary; then do what's possible; and suddenly you are doing the impossible."
---
La Casa de mi Padre
Gerardo Lemus, Director
July 4th, 2006
That afternoon we fittingly visited our last group and what we will call the "common denominator" in this exploratory trip to El Salvador, La Casa de mi Padre, a home to 47 children. God works in mysterious and joyous ways and it was meant to be that we visit this orphanage, as it was from two different sources that we were led to it, one through Denise with a friend at TACA Airlines and one through me via my friend Wendy Curry.
Cony Bonilla put Denise in touch with her daughter, the amazing Claudia whom had "La Casa de mi Padre" on our agenda and my Wendy put me in touch with her neighbor who is closely affiliated with La Casa de me Padre! The connection was deepened when a colleague of hers Erick Moran who happened to also work for TACA Airlines, graciously offered to join and assist us! The circle was complete!
La Casa de mi Padre is affiliated with American based My Father's House International and receive 90% of its funding from the U.S. La Casa de mi Padre is in the midst of a huge and wonderful project to expand their space and move the children to a safer environment. Case in point, the day after our visit less than one block away from La Casa de mi Padre, 2 police officers died and 10 others were wounded after clashing with students at a protest over bus ticket prices.
The project is to build 4 houses on some recently purchased farmland for 10 children per home to move in with foster parents. This new community will have an administrative office, a clinic, a school and a vocational area where the children can learn a skill to better their lives. We had a great afternoon visiting with the children, watching the final minutes of the Germany vs Italy World Cup Semi Final and listening to Denise banter with a little guy over soccer; there might have even been some bribery attempted to get a picture….something about who was best Argentina or Brazil…. The faces and smiles of these little souls are now forever a part of us.
All rights reserved.
Copyrights Pifp ® - Pay It Forward Project 2006